Water dredging is the removal of sediment, debris, and material from the bottom of lakes, rivers, harbors, marinas, and other bodies of water. By using a bag filter for sludge dewatering, you can contain and dewater these materials from the bottom of a body of water. Dredging operations will use different sludge dewatering solutions and tools. Silt curtains for dredging sludge is important for allowing sediment time to settle to the bottom of a body of water. Cities and counties can stay compliant with dredging pollution solutions like silt curtains and dewatering products and procedures like sludge dewatering.
The Problem of Dredging Pollution
To understand the problem of dredging pollution from environmental dredging sludge, it helps to know about the four concerns of dredging contamination.
Resuspension
Release
Residual
Risks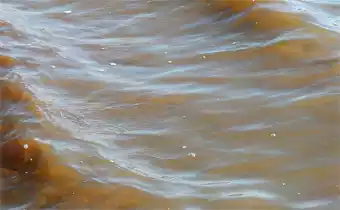 When dredging sludge and environmental dredging it's important to consider the resuspension of materials. This occurs when water dredging disturbs settled sediment that can dispersed into other portions of water, affecting ecological habitats and animals.
The release of contaminated sediment and dredged material into the water and air is also a concern of environmental dredging. Also watch out for residual contamination after water dredging is complete. And finally, understanding the potential risks associated with each individual environmental dredging pollution job will help you visualize the bad outcomes that could be a reality with your environmental dredging. It's also essential to consider the well-being of the residents of a city or county, careful not to contaminate the water or air with contaminated dredged material. This can be harmful to people and animals. Failing to consider these concerns with environmental water dredging could leave you with the headache, expense, and embarrassment of compliance fees and project delays.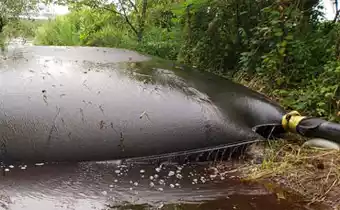 Water dredging with sludge dewatering tubes can improve navigation and make waterways more accessible for ships and vessels. Environmental remediation is another application for water dredging involving a contaminated area. In a polluted section, the silt and sediment needs to be carefully contained so it doesn't spread to the air or other parts of the body of water. The use of silt curtains for dredging and remediation will help to contain the contaminated silt in the dredging area, keeping your city or county in compliance.
Silt Curtains: Dredging Tools for Turbidity Control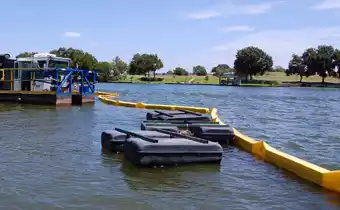 Silt curtains dredging practices help to slow the spread of contaminants during environmental water dredging. The silt curtains dredging BMP will allow contaminated silt time to settle and be contained to the dredging area. Our silt curtains dredging tools are equipped for the conditions that water dredging often sees. The floating silt barriers have a long impermeable skirt that rests vertical in the water close to the water bed floor. It can be customized for your dredging site conditions.
Sludge Dewatering Bags for Dredged Material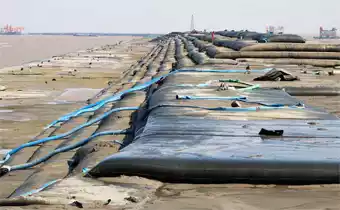 When dealing with contaminated dredged material, you will need to remove and dispose of contaminated dredging sludge to stay in compliance with regulations and to avoid dredging pollution. The bag filter for sludge dewatering helps to keep contaminants out of city and county waterways. Dewatering bags for dredging and geotube sludge dewatering solutions can be made in a variety of sizes to meet your water dredging needs. Sludge dewatering tubes will efficiently filter and trap dredging solids, containing them so you can dispose of them properly. When cities and counties need to remove silt and sediment from the bottom of a river or lake to allow vessels to safely pass, sludge dewatering bags for dredging will be an economical, effective tool.
Find out how our products can meet your needs by visiting our One Clarion products applications overview page.
Questions about water dredging? Or how to minimize dredging pollution? Call us at 1-863-261-8388 for more information or Contact Us.