For your convenience we have listed all our pdf's in one place so that you can find the information you need easier. When you work with One Clarion, not only do you benefit from time and cost savings, but you also have a knowledgeable resource that can coach you through any questions that you may have.
We are here to serve you. If you have any questions or do not find what you need please call us at 863-261-8388
---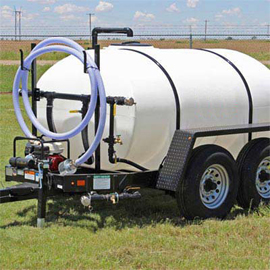 Choosing the best water trailer model for your needs depends on the application, location, and frequency of use. Our portable nurse trailers come in so many different styles and sizes, ranging from 300 to 3,000 gallons. What's more, there's no need to pay for extra features you don't want. We customize your trailer to precisely what you want, with a wide selection of accessories available to choose from.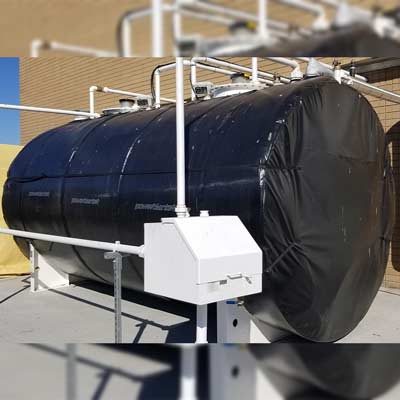 Our bulk storage tank heaters are essential in protecting tanks across multiple industries including, chemical manufacturers, agriculture, oil & gas, mining, and diesel exhaust fluid (DEF), from freezing through the winter months. Our customized thermal blankets are a great solution for keeping your tank at a constant temperature, preventing it from freezing in even the most extreme conditions.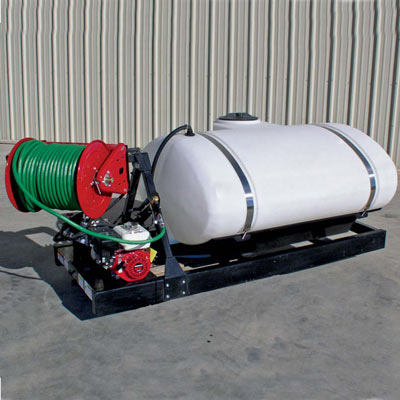 Skid sprayers fit in the back of most pickup trucks, utility vehicles, and transport units. We also carry 1025 gallon skid sprayers that are sized to fit in the back of a dump truck for impressive large-scale water storage and spraying.
Bulk storage tanks are a necessity. Depending on the specific application, One Clarion offers corrugated steel tanks, plastic poly tanks, and fracking tanks. Each type brings different capacities and advantages to a bulk liquid storage project.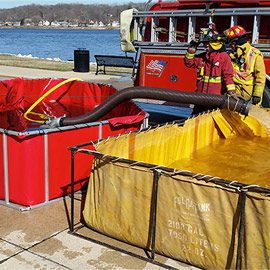 Collapsible tanks offer a temporary water storage alternative to rigid steel or fiberglass tanks. Made from flexible materials such as High Performance Rubber (HPR), PVC or Elvaloy, our collapsible water tanks are often used for temporary potable or non potable water storage.
Pressure washer trailer packages provide a choice of hot or cold water pressurized cleaning spray with options ranging from 3200 to 4200 PSI.
We offer Dewatering products in any size you need, whether dewatering socks, bags, or geotextile tubes to remove water from solid materials, such as silt and sediment. The nonwoven geotextile fabric filters the water and retains the sediment or sludge inside the bag, while releasing the clean water. Pick the size and style you need for dewatering tubes or bags. Custom sizes are available as well. Dewatering tubes are made to fit your job's specs and requirements.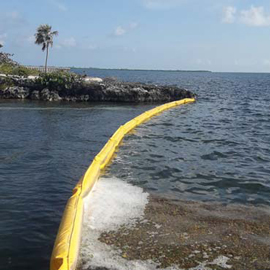 Floating boom barriers help to control and contain pollutants in water, whether floating debris, trash, plastics, jellyfish or seaweed. They're also very effective when used in protecting channels, beaches and docks from invasive aquatic plants.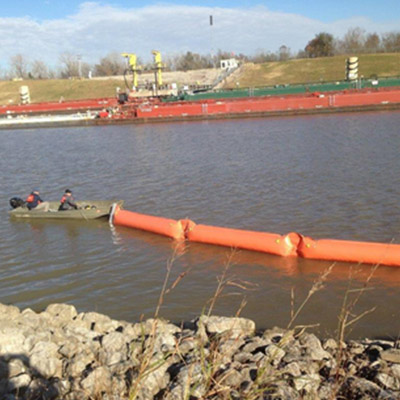 Turbidity curtains, also known as floating turbidity barriers or silt curtains, contain disturbed & turbid water from leaching into water bodies. This tool is required by state and federal (EPA and Clean Water Act) codes for construction bordering water bodies to stay in compliance. By containing the turbid water, it allows time for the sediment time to settle again so that it doesn't damage the aquatic life in the area.
We offer filtration products to make stormwater runoff management easier and to protect your jobsite from expensive fines for non-compliance with federal stormwater control requirements.  Whether you need solutions for your storm drains, dewatering system options, or perimeter control, we have stormwater filtration products that work at affordable prices.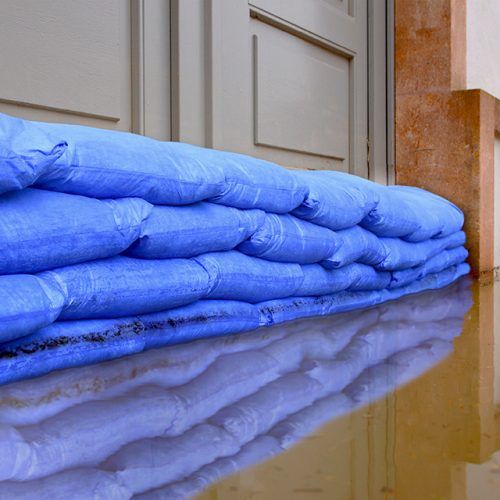 Flood protection products help municipalities prepare ahead of time to mitigate damage to public buildings, infrastructures, and community properties.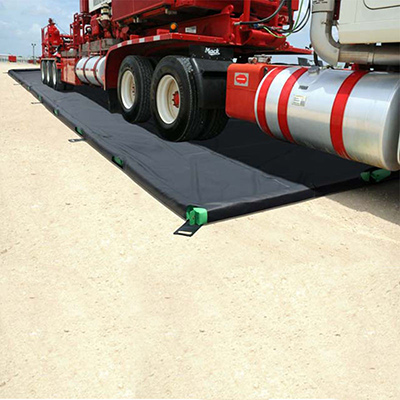 Spill containment products help keep both benign and hazardous liquids from contaminating work areas and the environment as a whole when incidents do occur. Being prepared with spill containment and control measures is your best defense for jobsite protection and compliance.  In addition to what's listed here, we also offer spill drums, kits, and more.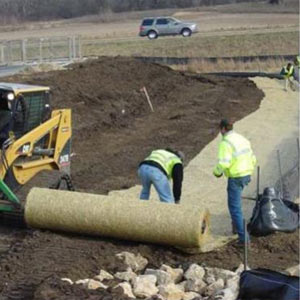 Our wide selection of sediment control products provides solutions for many types of erosion needs. In addition to what's listed below, we offer a full line of erosion control products, including coir, jute, straw, blends, excelsior (wood chip fiber, turf reinforcement mat (TRM) and more.  You'll find our prices are budget-friendly and our customer service goes the extra mile for you.
Geotextiles are permanent control and soil stabilization fabrics used for erosion control or to aid in drainage. Made from polypropylene, we have a variety of geotextiles available in woven and nonwoven fabrics.
Our liners are the best available, potable grade, and comes with a 100% guarantee. Custom built to specifically fit your cistern, you will get a perfect fit that's easy to install. What's more, it will provide consistent performance for the life of the liner.